Neighbors of Kenilworth
2016 - 2017 Events Calendar

Join your neighbors for lunch !

Members are welcome to bring guests to all programs.
Tables of eight or ten may be purchased, if requested, for the September and December events.
All other events are open seating.


All events are held at The Kenilworth Assembly Hall, Kenilworth Avenue - arrival 12.00pm.

Aperitifs: 12 Noon Lunch: 12:30pm Program: 1:00pm
(unless otherwise noted)

To register for the next luncheon event, either register online using the green button on the home page,
or send a check payable to "Neighbors of Kenilworth"
to :
​Mrs Mike Kelly, 504, Park Drive, Kenilworth IL 60043

​
Upcoming Event Dates




September 20, 2016
The Fabulous Fall Fashion Show


Gather all of your friends for the fashion event of the season.
Find your own special 'look' as you are inspired by professional models showing the latest fashion trends.
Neighbors of Kenilworth are very pleased to welcome back the fabulous, fashion icon, Nina Ivon, who will share her fashion wisdom whilst talking about the latest style trends and how to integrate new pieces into your existing wardrobe. The latest fashions and holiday wear from Frances Heffernan and Frannie of Winnetka will be showcased.
Be sure to join us for our annual kick-off to the Neighbors year.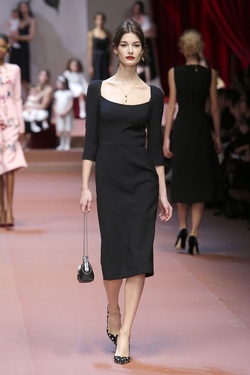 October 18, 2016

"Making Mainbocher – the First American Courtier"

Sneak a peek of the exhibit before it opens! We are thrilled to host the Chicago History Museum's curator Petra Slinkard who will share with us the story and fashions of Chicagoan Main Rousseau Bocher. Known for establishing a fashion empire serving royalty, Hollywood icons, and the social elite, he became a tastemaker of twentieth-century style. His acclaimed designs include the wedding dress for the Duchess of Windsor in 1937 and a corseted style that anticipated Christian Dior's New Look.
​



November 15, 2016
Around the World of Chocolate

Chocolate connoisseur Kim Hack joins us for a tour and tasting of the many varietals of our favorite sweet treat. Learn about the history and origins of chocolate and how different world regions have influenced its flavors and forms. Beyond the delicious tasting, there will be chocolate treats to bring home…if you care to share.
​



December 6 & 7, 2016
"The First Ladies of the 20th Century"
& Gift Books for the Holidays.

We are delighted to welcome back our very own Kenilworth resident and book dramatist Barbara Rinella, for this fabulous, traditional holiday event.
Join Kenilworth's own Barbara Rinella as she brings another best-seller to life with her unique approach to literature.
This year Barbara will introduce us to :
"A Tribute to Nancy Reagan and Recent First Ladies!" with wonderful historical information from First Women, The Grace and Power of American's Modern First Ladies by Kate Andersen Brower and Killing Reagan by Bill O'Reilly and Martin Dugard!
We are updating this traditional favorite by offering both and afternoon and evening programs so that everyone can kick off the holiday season with Barbara and fellow Neighbors and guests!



January 10 , 2017
Illinois - " The State of the State"



Hear from the Illinois Better Government Association on what we can expect from Springfield this year, and in the future, from our elected officials. How are recent changes in Illinois government modifying the outlook for the state and how will that affect you and your family?






February 13, 2017 - Monday
Preview of the Oscars – Panel of Movie Critics



Join Jean de St. Aubin, the Gene Siskel Film Center Executive Director, as she moderates a panel of renowned movie critics to discuss the Oscar nominated films for 2017. The panel will discuss their thoughts on the best and worst movies of the year and take your questions in a fascinating Q&A.
​




​March 14, 2017
Bonhams Auction House

As one of the largest auction houses in the world, Bonhams sees and sells incredible items worldwide. Come hear from Bonhams New York expert Susan Abeles, the U.S. Jewellery Department Director, about the rare world of incredibly fine jewelry and hear stories and witness some of the amazing pieces of jewellery.



April 25, 2017
Spring Floral Fun with Four Finches



Spring has sprung! Come learn and make your own springtime floral arrangement with design expert Sarah Wright from Evanston's Four Finches. Learn professional tips to welcome spring into your home and take home your own floral masterpiece.
​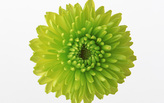 Members are welcome to bring guests to all
Neighbors of Kenilworth Programs.

Prices vary per program and are subject to change at any time.